Staff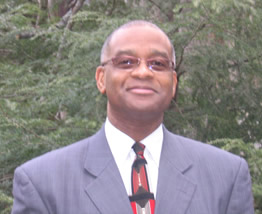 Joseph L. Fox, Ed.D., MBA, PHR
Dr. Joseph Fox, Fox Management Consulting Enterprises President and CEO, possesses an Ed.D. and an MBA from Western Carolina University, Cullowhee, NC, and a B.S. degree in Business Administration from Pfeiffer University, Misenheimer, NC. He also possesses the Professional in Human Resources Management (PHR) National Certification, Achieve Global Leadership Training Certification, and the Rural Entrepreneurship through Action Learning (REAL) Certification.
Dr. Fox's doctoral dissertation focused on a review of literature related to economic development, elements of a successful collaborative model, examples of successful economic partnerships, and economic development and entrepreneurship. Dr. Fox examined variables including whether or not students who completed the REAL course started a business, number of individuals employed by start-ups, years of operation, types of products offered, and average annual sales. Additionally, he examined the likelihood of individuals' propensity to start a business in the future if one were not started at the end of the entrepreneurship course.
Dr. Fox believes in giving back to his community. He continues to speak on various topics related to entrepreneurship, empowerment, and planning for retirement. He is currently the Vice President at Roseland Community Center (Tryon, NC), serves as a member of the Eastside Citizens' Advisory Committee and the Nina Simone Steering Committee, also in Tryon, NC. Dr. Fox is also a member of the Certified Entrepreneurial Communities Leadership Team for both Tryon and Black Mountain, NC.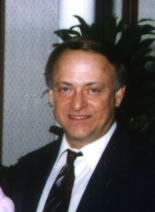 Benjamin F. Streets, III
Mr. Streets possesses a M.Ed. from the University of South Florida, Tampa, FL, a A.B. in Political Science from Duke University, Durham, NC, and a Diploma from Trans World Airlines Travel College, Kansas City, MO. He served as the Director of Travel and Tourism Technology at Blue Ridge Community College for 22 years. Mr. Streets taught courses related to domestic airline ticketing, international reservations, cruise sales and marketing, world destinations (Western Hemisphere, Europe, Pacific, Asia, and Africa), and tour arranging. Mr. Streets is also an Amadeus functionality trainer and has worked for several travel agencies.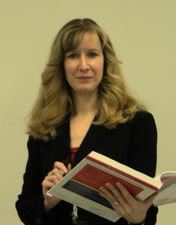 Marsha Monroe
Mrs. Marsha Monroe possesses an MBA and a B.S. in Business Administration from Montreat College, Montreat, NC. Mrs. Monroe has been an efficient instructor with 20 years of experience in the community college system. She has proven ability to demonstrate organizational skills and is accomplished as a problem solver with interpersonal skills. She assists clients in the areas of record keeping, organizational skills, time management, and special computerized projects.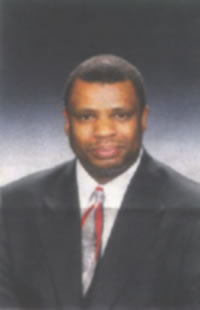 Mr. Larry Williams
Mr. Larry Williams graduated Magna Cum Laude from Winthrop University with a B.S. in Accounting and an MBA. He is a CPA in South Carolina and North Carolina. Mr. Williams is a member of the National Association of Black Accountants, Inc., where he has served as Student Affairs Director, Life Member of Alpha Phi Alpha Fraternity, Inc., and the Charlotte Writers Renaissance Group. He is also the author of two books of poetry Sunny but Cloudy and Now I Know.